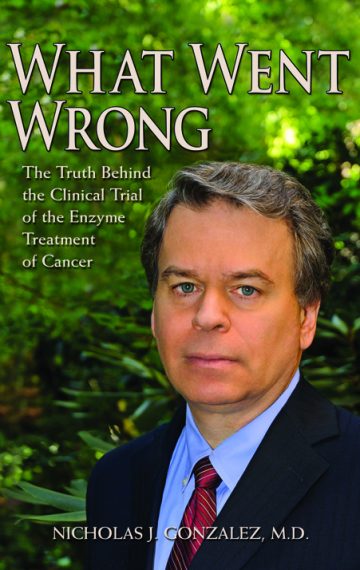 $29.95
Edition:

1st Edition

Available in:

Hardcover

ISBN:

978-0-9821965-3-3

Published:

July 1, 2012
Buy at Amazon
Buy Here
What Went Wrong – The Truth Behind the NCI Clinical Trial of the Enzyme Treatment of Cancer
In this book, Dr. Nicholas Gonzalez tells the truth behind the NCI clinical trial for pancreatic cancer. He exposes what went wrong with the clinical trial "Pancreatic proteolytic enzyme therapy compared with gemcitabine-based chemotherapy for the treatment of pancreatic cancer," sponsored by the National Center for Complementary and Alternative Medicine and the National Cancer Institute, conducted under the auspices of Columbia University.
In 1998, Dr. Gonzalez received approval from the National Cancer Institute for a large-scale clinical trial of his nutritional enzyme approach in patients diagnosed with inoperable pancreatic cancer. Drawing on his professional journalism experience, Dr. Gonzalez documents in What Went Wrong every twist and turn of the trial's serious mismanagement that led ultimately to meaningless data and years of work – and government funding – wasted.
Learn the truth behind the NCI clinical trial as Dr. Gonzalez:
Reports his first-hand account of bias at the highest levels of the academic research world, which helped undermine the project.
Examines how poor trial design and implementation condemned this project to failure.
Reveals how two government oversight offices confirmed Dr. Gonzalez's claims of mismanagement by the study supervisors.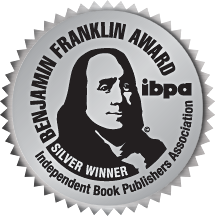 "This extraordinary story paints a detailed picture of mismanagement of a promising clinical trial of pancreatic cancer therapy by vested interests of the National Cancer Institute, the National Institutes of Health, and Academia. The story is one of conviction, persistence and dedication in the face of opposition by the cancer industry." Kilmer McCully, M.D., author of The Heart Revolution
Dr. Nicholas Gonzalez proudly accepted the prestigious Silver Award for What Went Wrong from the Independent Book Publishers Association in 2013 Benjamin Franklin Awards (Science category).